Note: In order to connect with NDI, you will need to be running the newest version of EasyWorship (build 7.2.1.0 or newer; can be downloaded from the EasyWorship website; https://www.easyworship.com/software/download.
We have definitely gone through a live streaming boom, and many churches are still trying to get all the equipment needed to do it, or looking to upgrade to equipment that works better than what they have now. Budget is probably the largest factor in deciding what hardware to purchase and trying to get the best you can buy for the least amount of money can sometimes prove difficult. And, as the saying "you get what you paid for" almost always rings true, there are some exceptions.
If you are looking for a great quality camera for an inexpensive cost, there are a few out there. We even asked our Facebook group what cameras they liked best and are using for live streaming their services and there were a few specific answers.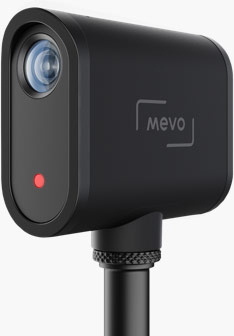 One of the suggestions we received was a camera made by Mevo. After looking at their website, we discovered they are releasing a camera that has built-in NDI called the Mevo Start. This is exciting because that means it can integrate directly with EasyWorship as a Feed and can be used as a background for lyrics and Scriptures.
So, we reached out to the very kind folks at Mevo and they were able to send us a camera to test with EasyWorship. It is a small camera packed with a lot of features. It has 1080p encoding in HEVC or H.264, a wide-angle low distortion lens, 3 MEMS mic with spatial processing, built-in thread for mounting on a mic stand or tripod, up to 6 hours of battery life, and of course NDI out. All of this in a device that fits in the palm of your hand and costs less than $400. They also have an app to install on your phone that will allow you to stream straight to your desired platform and gives you the ability to zoom, pan, and crop, and fine-tune your stream with other advanced features.
Getting started with the Mevo Start is very simple. All you need to do is download the Mevo app from the App Store or Google Play. To stream instantly, open the app, and:
Tap Configure Mevo
Connect to the camera via its hotspot (or your local Wi-Fi
Press Connect
Tap the red button in the bottom left corner
Select where you want the stream to go
Tap Go Live in the top right corner, and voilà, you are live streaming.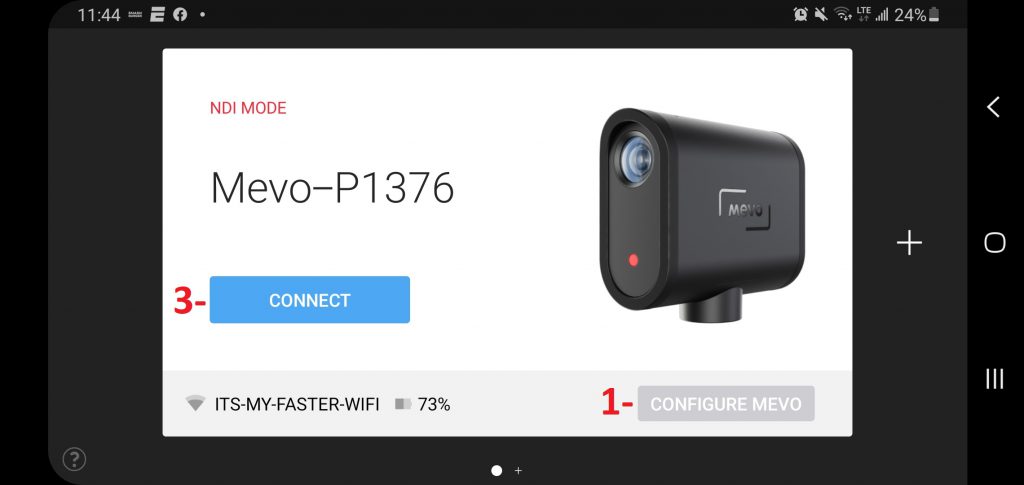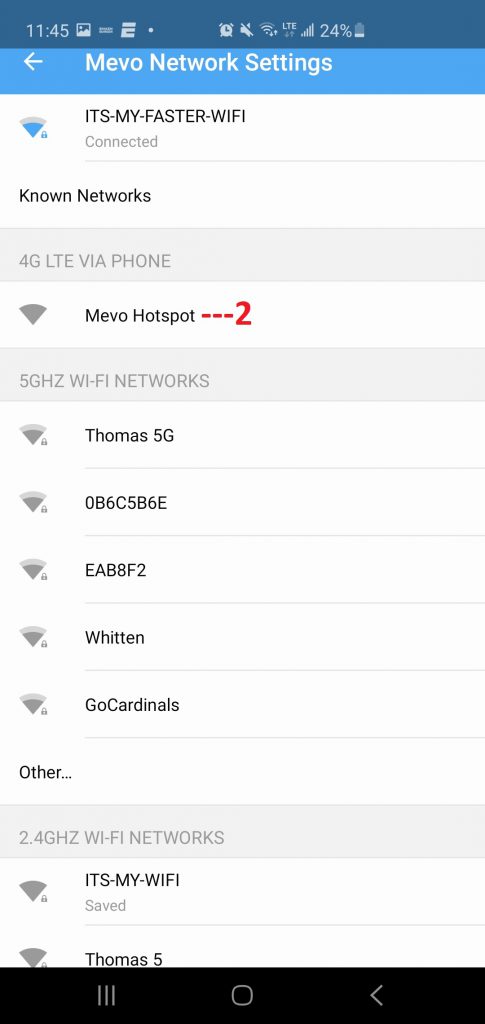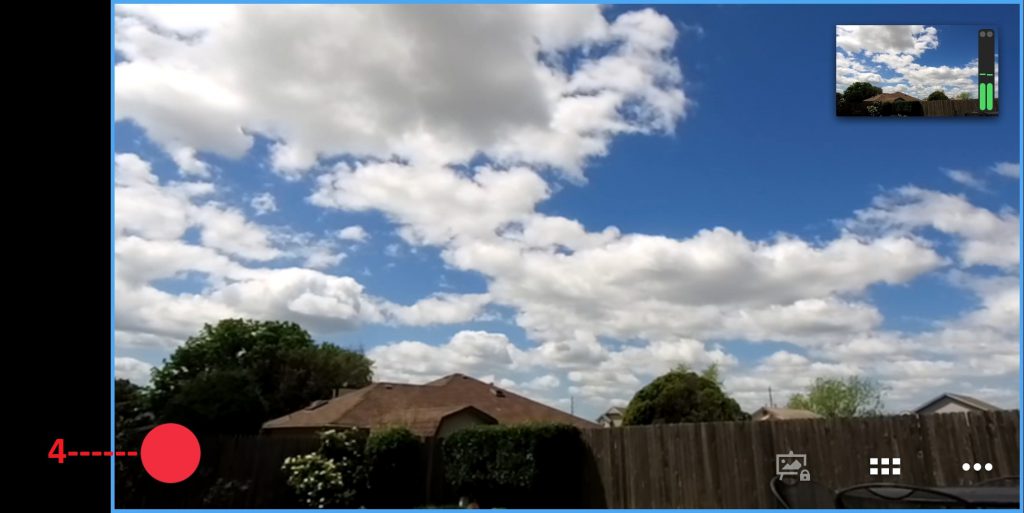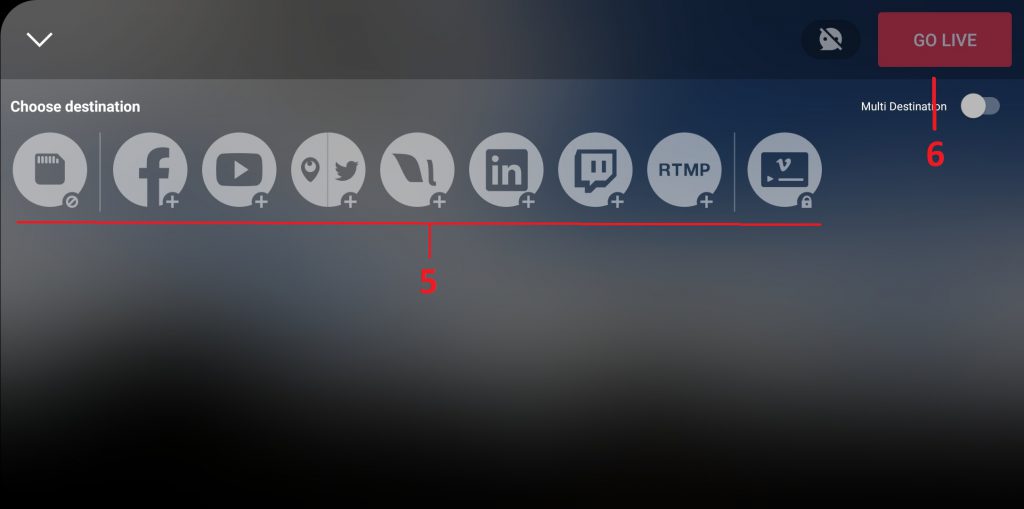 To add the Mevo Start to EasyWorship as a feed, you need to enable NDI on the camera and connect it to the same Wi-Fi network as the computer running EasyWorship. Both steps will be completed in the Mevo app.
When you open the app, if the camera is not on, it will prompt you to turn it on. Once it detects the camera, you can tap Configure Mevo and it will take you to a list of networks to connect to. Select the same network as the computer that is running EasyWorship. When it connects, it will take you back to the main window where you can tap Connect. Next, tap the three dots in the bottom right corner and go to the settings gear from the menu that pops up. From there, you can scroll down to NDI Mode and turn it on. Tap Disconnect in the top right corner while in the settings to disconnect the app from the camera.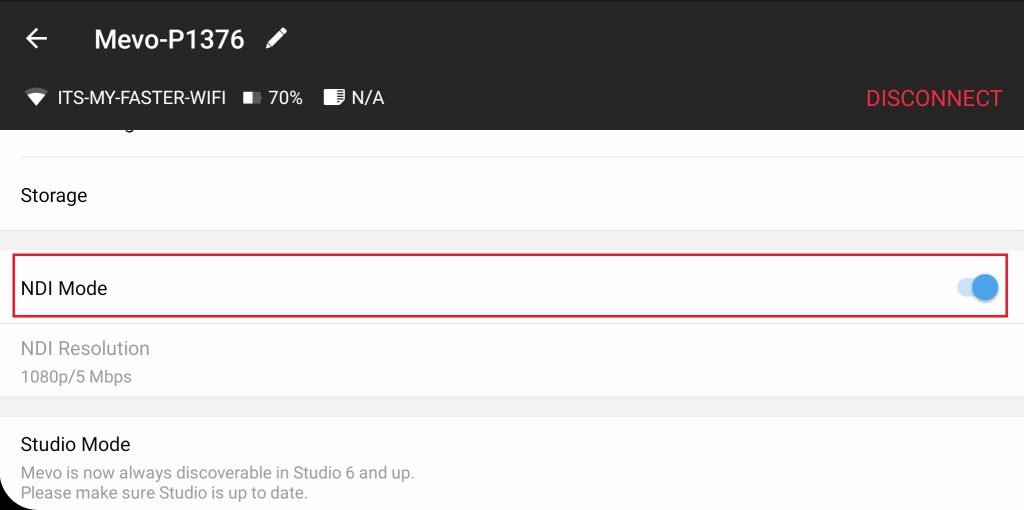 Open EasyWorship and go to the Media tab and then select Feeds on the left. Click the plus button at the bottom of the library to add a new feed. Give the feed a name at the top of the feed editor. Click the dropdown next to Input Device and select "Mevo (NDI)" and click OK.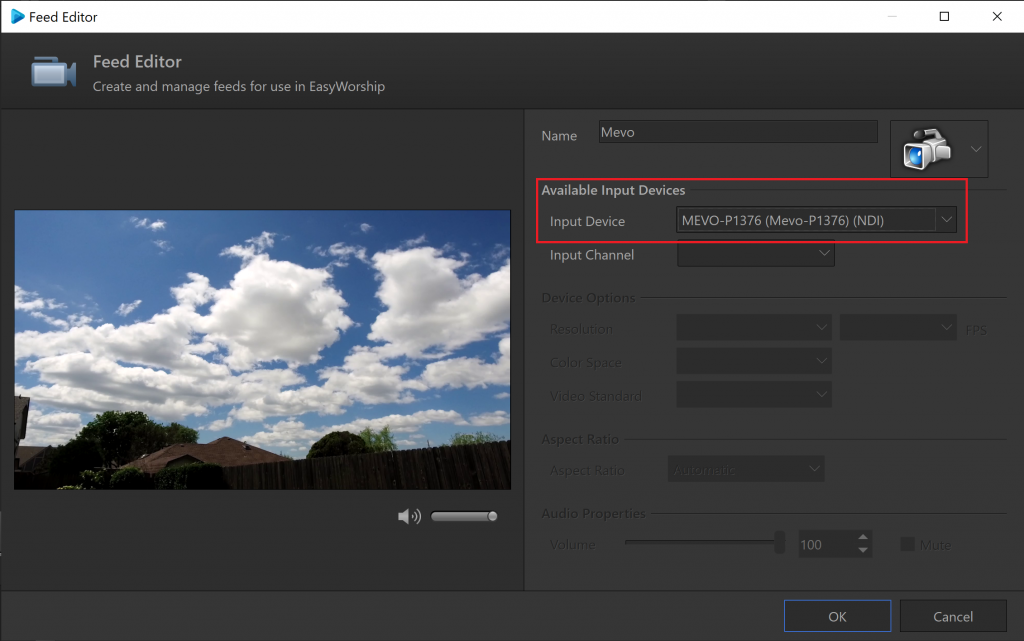 If you would like to just go live to the camera feed, select it and click Go Live at the top to send it live. If you want to use it as a background to your songs, Scriptures, or Presentations, you can add it just like adding any other background.
To create a Theme with the feed as the background, right-click on the feed in the Media tab and select Copy to Theme and choose Song Theme, Scripture Theme, or Presentation Theme. To edit that theme, go to the Themes tab and right-click that theme it created and select Edit Theme. From there, you can adjust the text box and make it lower thirds or make any kind of changes you want using the editor and Inspector. When you're finished editing, click OK to save the changes.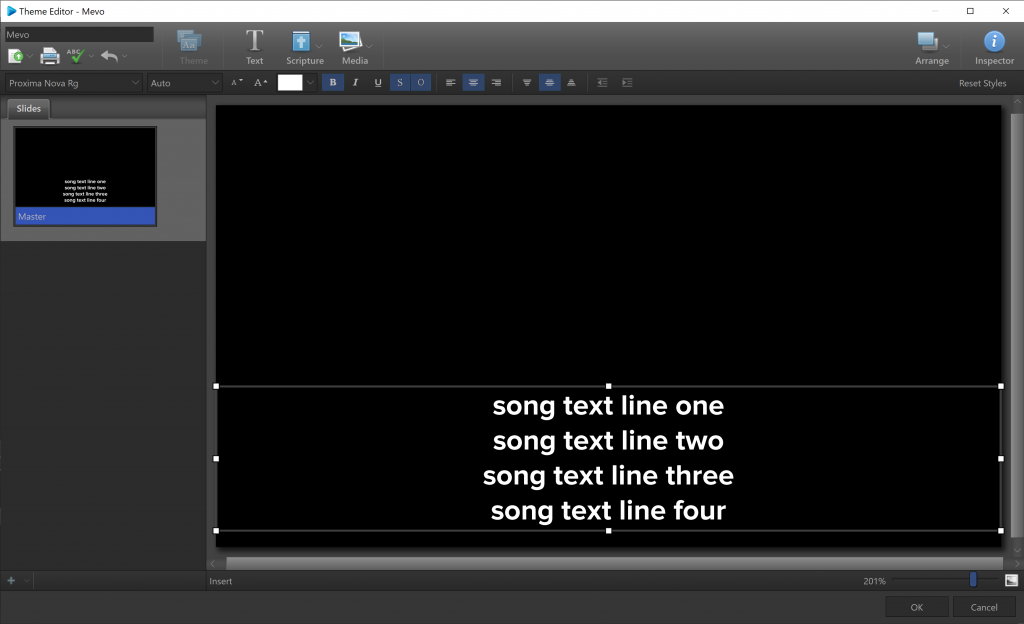 If you want to now use this theme as a default theme, you can right-click the theme and select Set as Default Theme. To live stream EasyWorship to the platform of your choice, you can send the EasyWorship output as an NDI stream to OBS or vMix or any other streaming software that supports it, or you can do a display capture on the same computer using the streaming software to send the output to your live stream.
The fact that the Mevo Start works well with EasyWorship, is small in size and is portable, has a battery life of 6 hours per charge, is 1080p, has a wide-angle lens, multiple other great features, and that it has a low price at $399, this camera defies the saying that you get what you pay for.