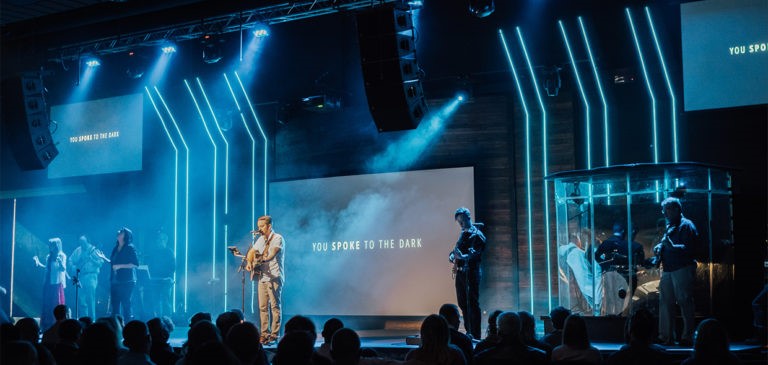 Stage lighting is one of the most influential, and overlooked, parts in creating a dramatic and immersive environment for your place of worship. As the resident lighting aficionado here at EasyWorship, I wanted to share some tips and tricks on taking your lighting game up a notch.
The first thing I want to go over is LED strip lights.
LED strip lights have grown so much in popularity because they offer a cost-efficient way to light your stage and projects.
They are extremely versatile, light in weight, flexible, and easy to install.
The application of the LED strip lights is very simple, you can set LEDs into custom signage and create lines or other linear patterns across your stage, or even create your band or church's name in lights!
Using custom LED strip lights on your stage can give you great dimension to your stage display and give it that extra bit of "pop" that separates it from every other stage in the world.
It can complement your existing lighting and bring a wow-factor to your show or service.
Also, you can add a lot of depth and character to your stage with some simple props. A really fun prop that is easy to build would be light pillars.

You can create light pillars using 4'x8′ sheets of natural coroplast scored on one side, every foot and folded into a one-foot square column. Then just simply set the pillars over an LED wash light to have a great stage effect.
So far, we have gone over using LED strip lights and props to add depth and dimension to your stage. This next stage idea incorporates both.

Most people after the end of the year have a few boxes of Christmas lights that will be put into the attic or garage until next year. Christmas lights can be used to create props or be used as background ambient lighting.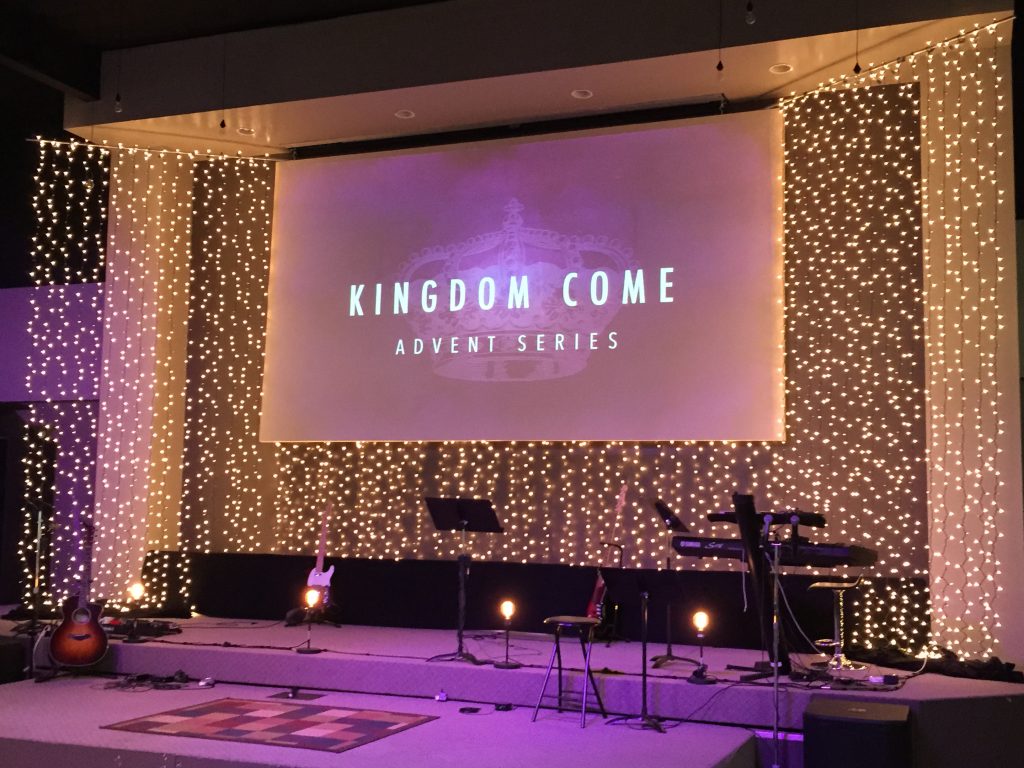 This is a great way to create soft lighting or a dramatic background effect for little to no cost. You can experiment with limitless options on hanging Christmas lights or even placing lights in wooden crates to set somewhere on stage to add a little texture throughout your setup.

The traditional warm white Christmas lights are the easiest to work with but be creative and try any colored lights that you like, the possibilities are endless. I hope this opens more opportunities and customization for your stage setup!