"WHERE'S MY MOUSE?!" If you have ever used extended desktops in Windows then you have probably either exclaimed this or heard someone else say it when you can't find where your mouse pointer is on the screen. If you use EasyWorship, then you should be using extended desktops for your projection. When EasyWorship is live, if your mouse cursor gets moved to the secondary screen, you won't be able to see it and it can get lost and be hard to find. That's where keyboard shortcuts come in really handy.
We came up with a guide for EasyWorship that includes all the major keyboard shortcuts to make it easy to view or print out and post next to the computer. If you ever 'lose' your mouse and need to go to the next slide in a song or go live to the next item in your EasyWorship schedule, you can reference this guide so you can make those quick changes using your keyboard. If you learn all of them, you will soon be the keyboard shortcut pro and can push the mouse aside while using EasyWorship.
We have created mobile versions (dark-themed) and a pdf version (light-themed) for printing or viewing on a desktop computer.
Mobile Versions
To save the photos on our mobile device, simply press and hold until a menu pops up and then select "Save Image".
Show Control Shortcuts

Text Editing Shortcuts

Schedule Editing Shortcuts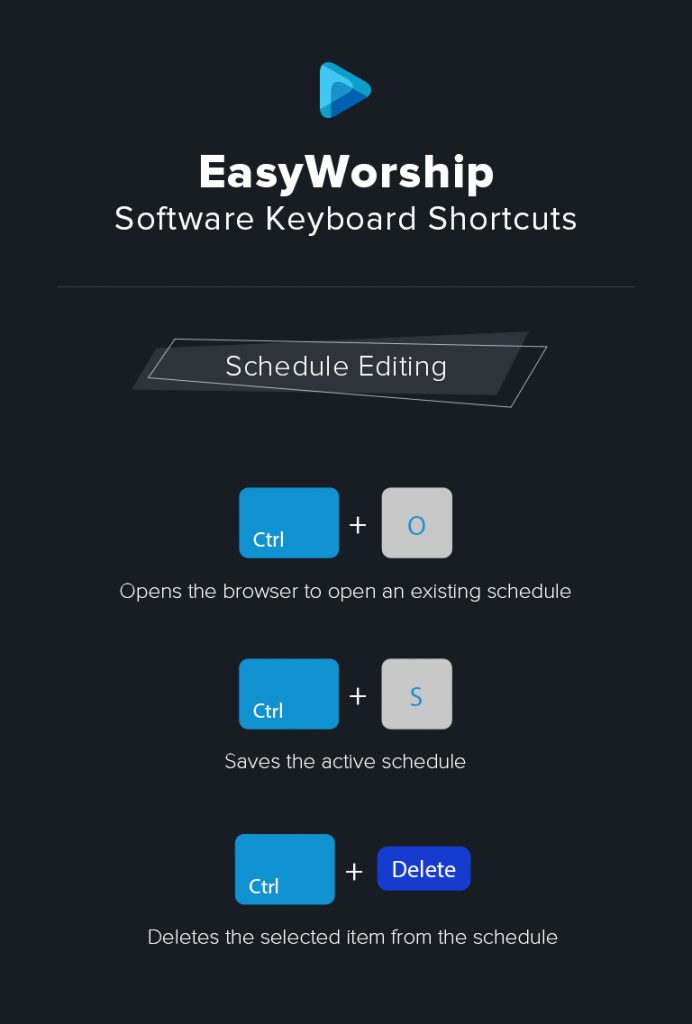 Schedule Shortcuts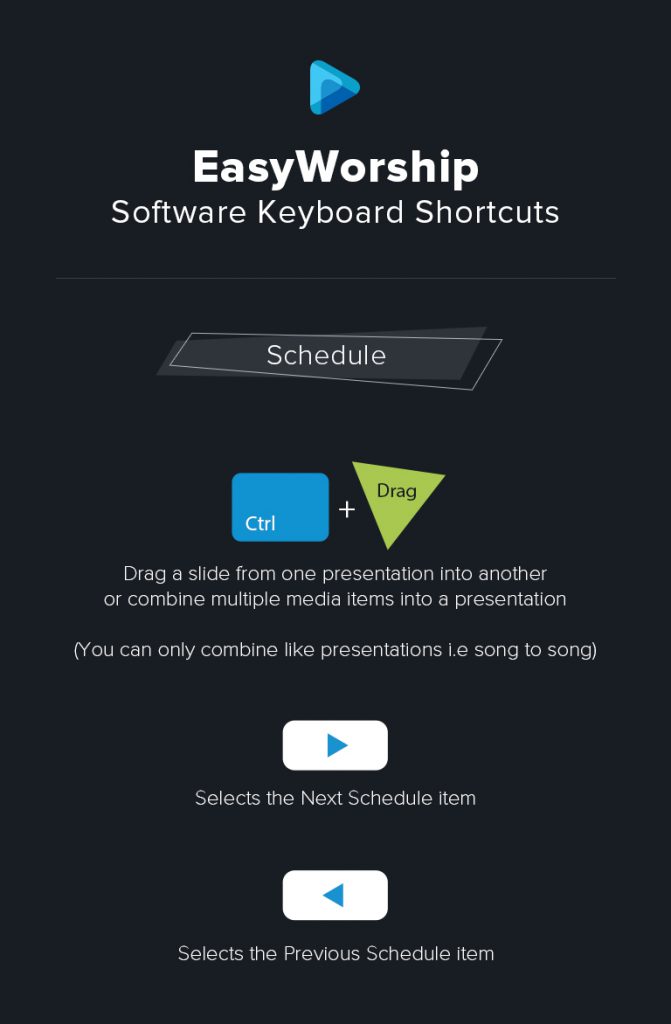 Alert Editing Shortcuts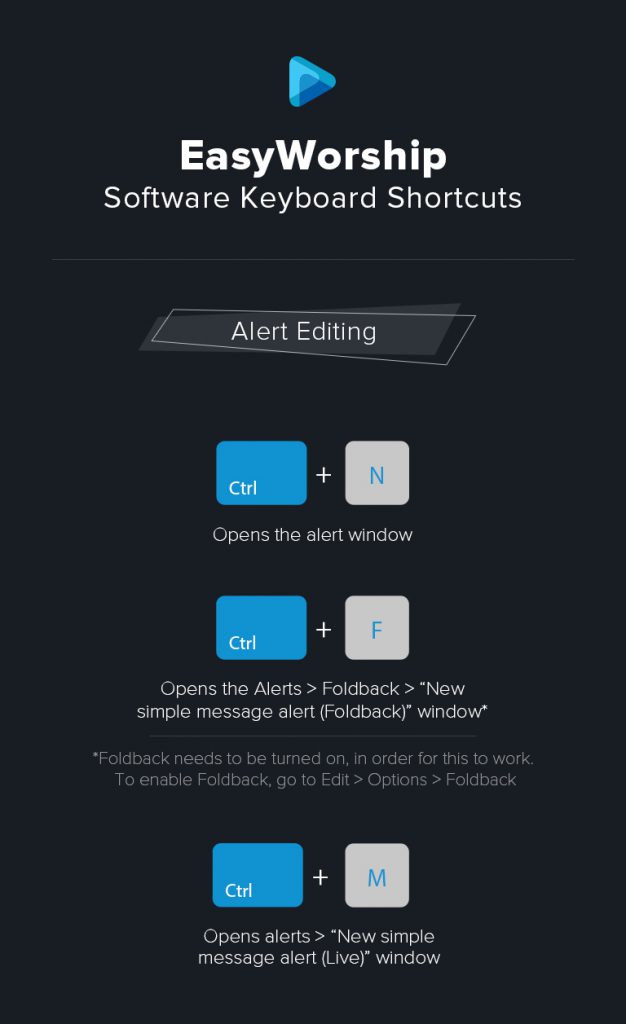 Print Version
If you would like to download the pdf version to be able to print in either color or grayscale, you can click the link below